Trading activities onthe floor of the Nigerian stock market was down on Tuesday after about one month of bullish trend.
The All Share Index went down by 0.19% to close at 51,805.41 points against the previous close of 51,902.48 points on Monday.
The market capitalisation closed at N27.923 trillion, shedding 58 billion from N27.981 trillion recorded in the previous session.

Aggregate volume at end of today's trading dropped by 1.79% to 331.5 million units while the value of traded stocks stood at N5 billion in 6,689 deals.
Market Breadth
The market breadth closed positive as 36 stocks gained against 13 that declined in their share prices.
Percentage Gainers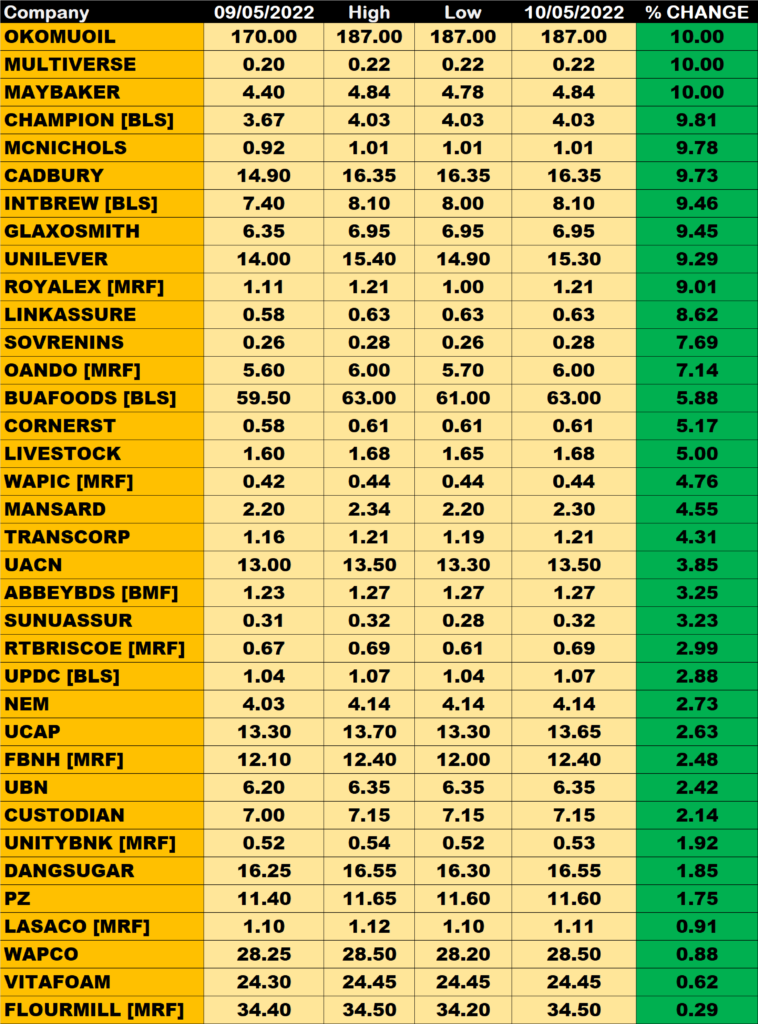 Okomu Oil, MULTIVERSE and May & Baker with 10.00% growth each led the gainers table to close at of N187.00, N0.22 and N4.84 from the previous close of N170.00, N0.20 and N4.40 respectively.
Champion Breweries, MCNICHOLS and CADBURY are among other gainers that grew their share prices above 9.00%.
Percentage Losers
NAHCO, Mutual Benefits and Wema Bank among other stocks shed their share prices by 4.12%, 3.85%, and 3.73% respectively.
Volume Drivers

GTCO traded about 52 million units of its shares in 388 deals, valued at about N1.2 billion.
TRANSCORP traded about 41 million units of its shares in 178 deals, valued at about N50 million.
FBNH traded about 14 million units of its shares in 181 deals, valued at N171 million.
Source: Nigerian Bourse halts 18 straight sessions of gains, down by 0.19% – StocksWatch (stocksng.com)