The Nigerian Bourse recovered from the previous decline of 1.48% on Monday, advanced by 0.00%.

The All Share Index soared by 0.02% closing at 51,138.92 points against the previous close of 51,127.38 points.

Consequently, investors gained N3 billion as market capitalisation also soared to N27.853 trillion from N27.850 trillion of the previous session.

The volume and value of traded stocks stood at 1.8 billion units and N5 billion in 4.669 deals.
Market Breadth
21 stocks closed positive against 21 that declined, bringing the market breadth to a balanced round up
Percentage Gainers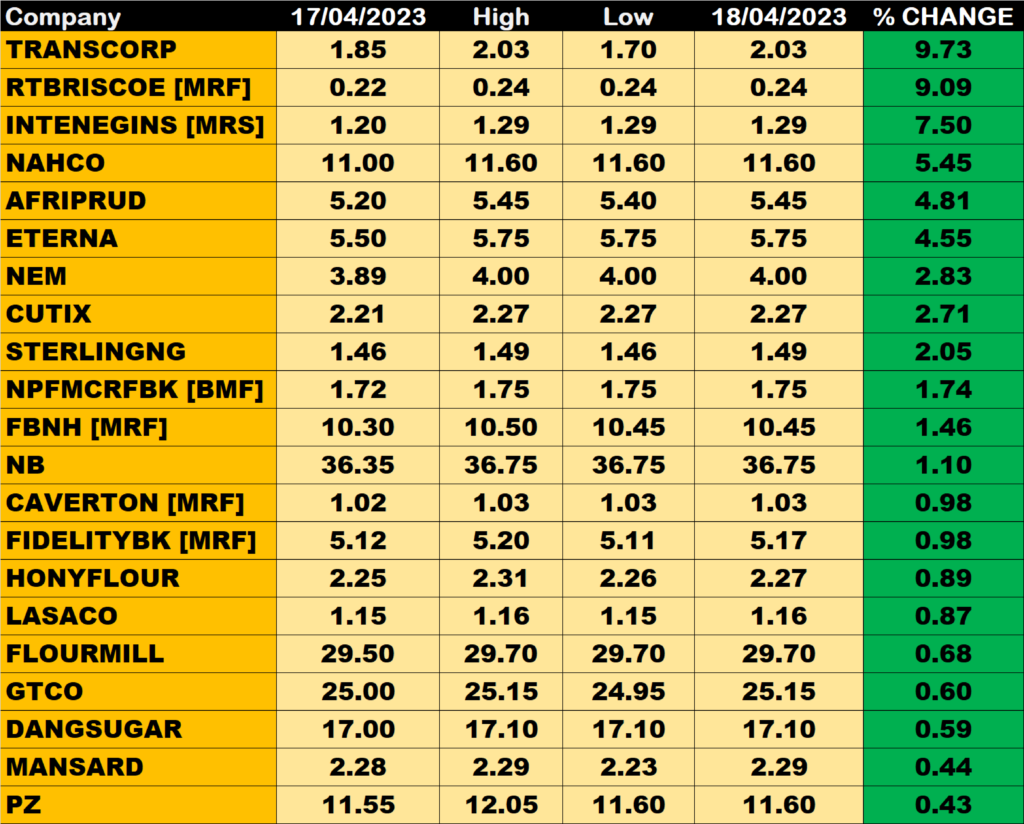 TRANSCORP led the gainers to close at 2.03% above the previous close of N1.83 which is 9.73% growth.
RTRISCOE, International Energy Insurance. and NAHCO among other gainers also grew their share prices by over 5.00% each.
Percentage Losers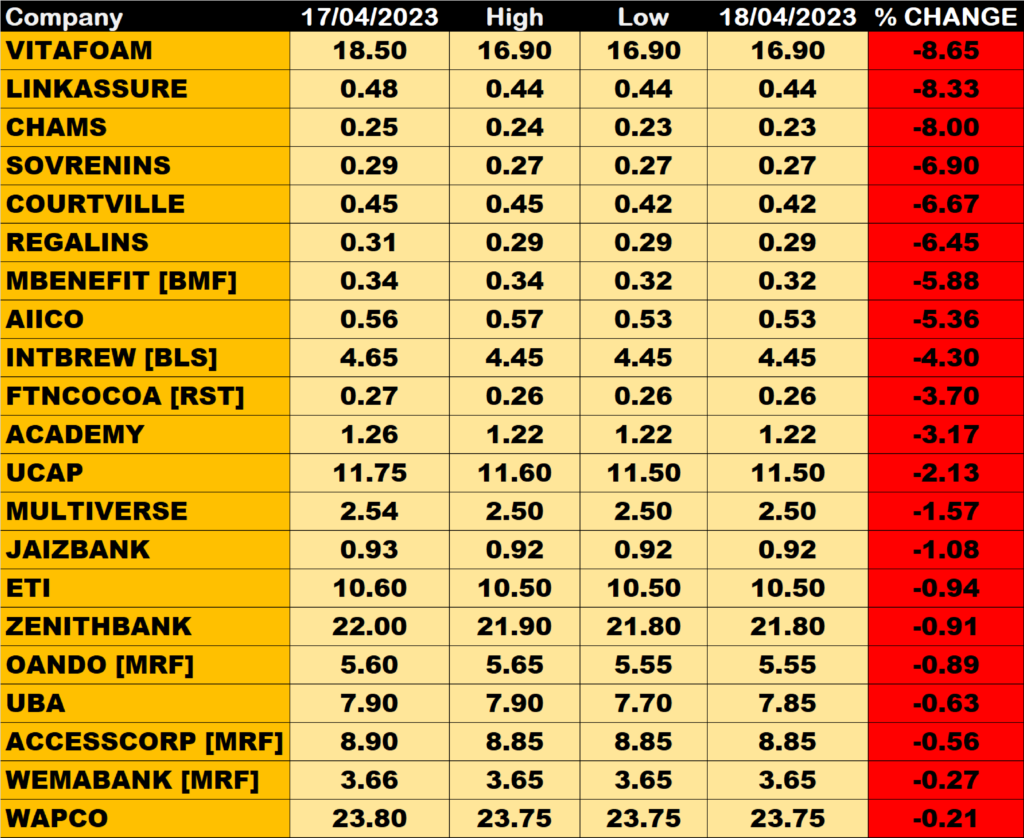 Union Bank led other price decliners, shedding 8.65% of its share price to close at N16.90 from the previous close of N18.50.
Linkage Assurance, CHAMS and Sovereign Trust Assurance also shed their share prices by 8.33%, 8.00% and 6.90% respectively.
Volume Drivers

TRANSCORP traded about 814 million units of its shares in 838 deals, valued at N1.6 billion.
Fidelity traded about 15 million units of its shares in 91 deals, valued at about N82 million.
Source: Nigerian Bourse recovers, advances by 0.02% – StocksWatch (stocksng.com)