The Nigerian stock market closed higher last week, driven by 10% gain in the price of Airtel Africa and other 19 stocks that appreciated in their prices, week on week.
The All Share Index and Market capitalization soared by 1.28% to settle at 52,215.12 and N28.158 trillion respectively.

An aggregate of 504 million units of shares were traded in 12,393 deals, valued at N7.5 billion.
The market breadth closed negative as 20 stocks gained against 32 stocks that declined in their share prices.
TOP 10 GAINERS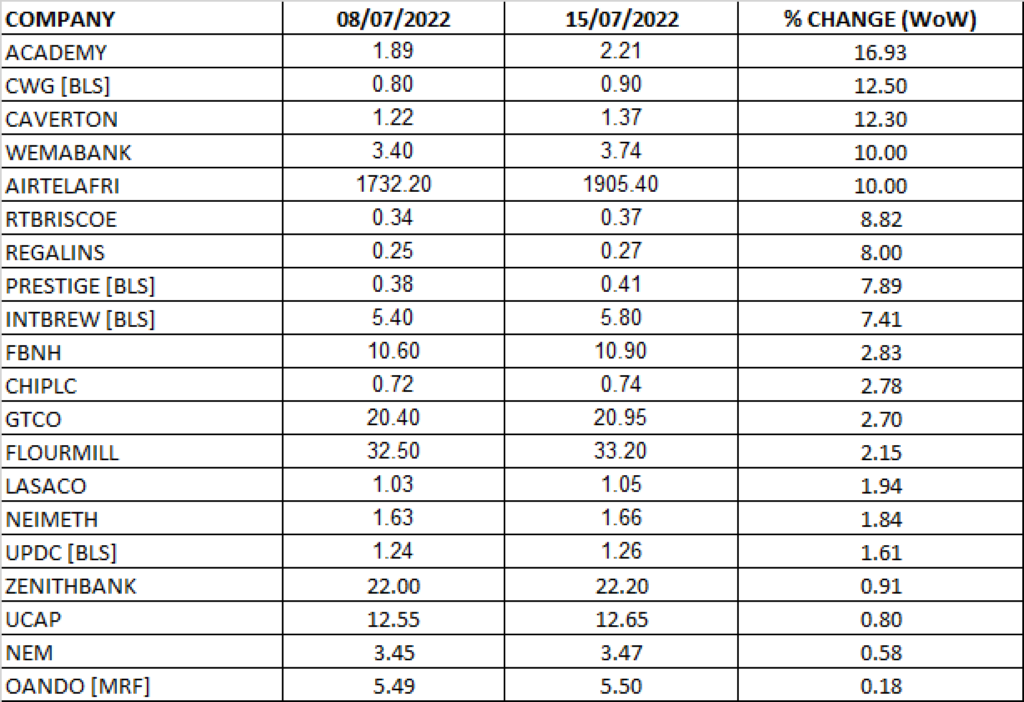 Academy Press led other gainers last week with 16.93% growth, closing at N2.21 from the previous close of N1.89.
CWG, Caverton, Wema Bank and Airtel Africa grew their share prices by 12.50%, 12.30%, 10.00% and 10.00% respectively.
Other top 10 gainers include: RT BRISCOE (8.82%), Regency Alliance (8.00%), Prestige Assurance (7.89%), International Breweries (7.41%) and FBNH (2.83%) respectively.
TOP 10 LOSERS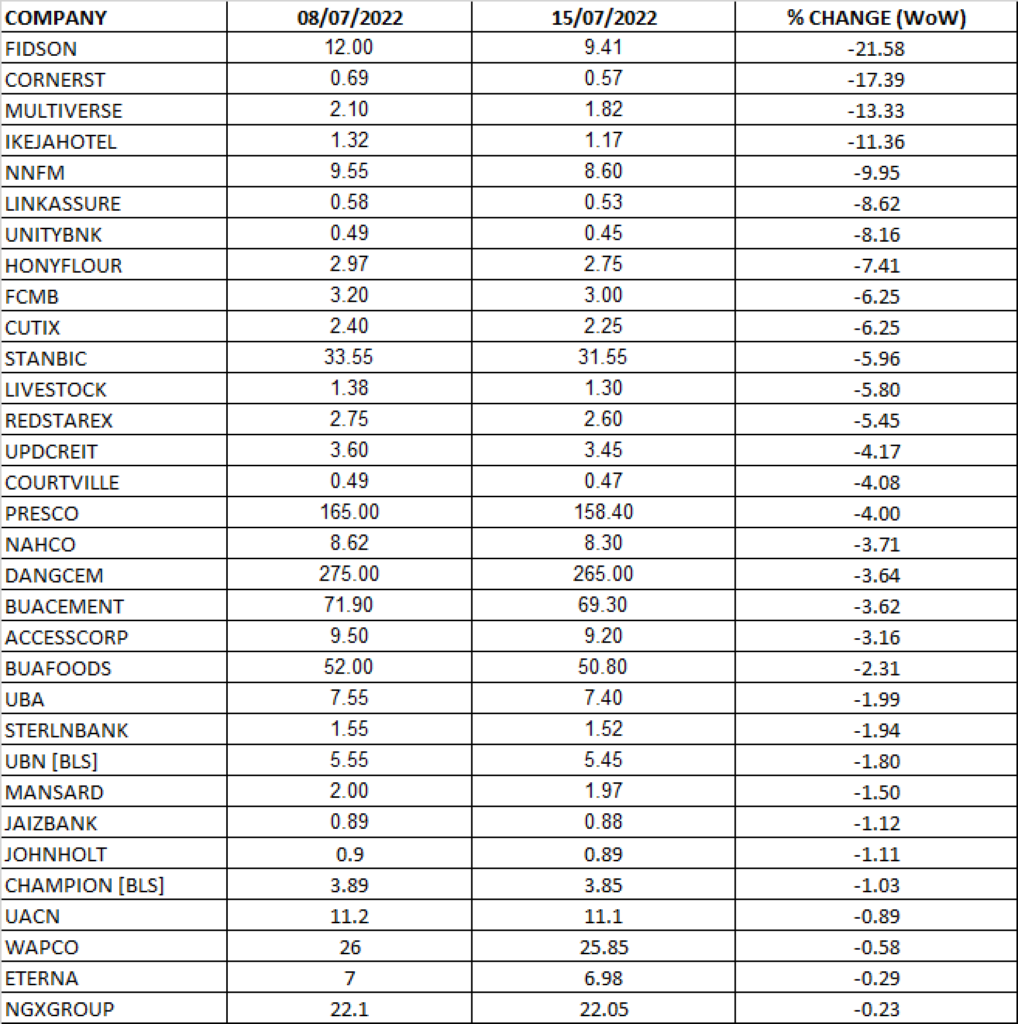 Fidson led other price decliners, shedding 21.58% of its share price to close at N9.41 from the previous close of N12.00.
Cornerstone Insurance, MULTIVERSE, Ikeja Hotel and Northern Nigeria Flourmills shed 17.39%, 13.33%, 11.36% and 9.95% respectively.
Other price decliners include: Linkage Assurance (-8.62%), Unity Bank (-8.16%), Honeywell Flour (-7.41%), FCMB (-6.25%) and CUTIX (-6.25%) respectively.
Source: Stock market advances, returns 1.28% WtD – StocksWatch (stocksng.com)