The stock market on Tuesday closed on a bearish note, occasioned by profit taking in MTN Nigeria and 21 other stocks.
The All Share Index declined by 0.19% to close at 47,340.86 points from the previous close of 47,428.67 points.
The Market Capitalisation closed at N25.514 trillion, down by 0.18% from the previous close of N25.561 trillion, thereby shedding N47 billion.

An aggregate of 183 million units of shares were traded in 3,779 deals, valued at N2.475 billion.
The Market Breadth closed negative as 15 equities emerged as gainers against 22 equities that declined in their share prices.
Percentage Gainers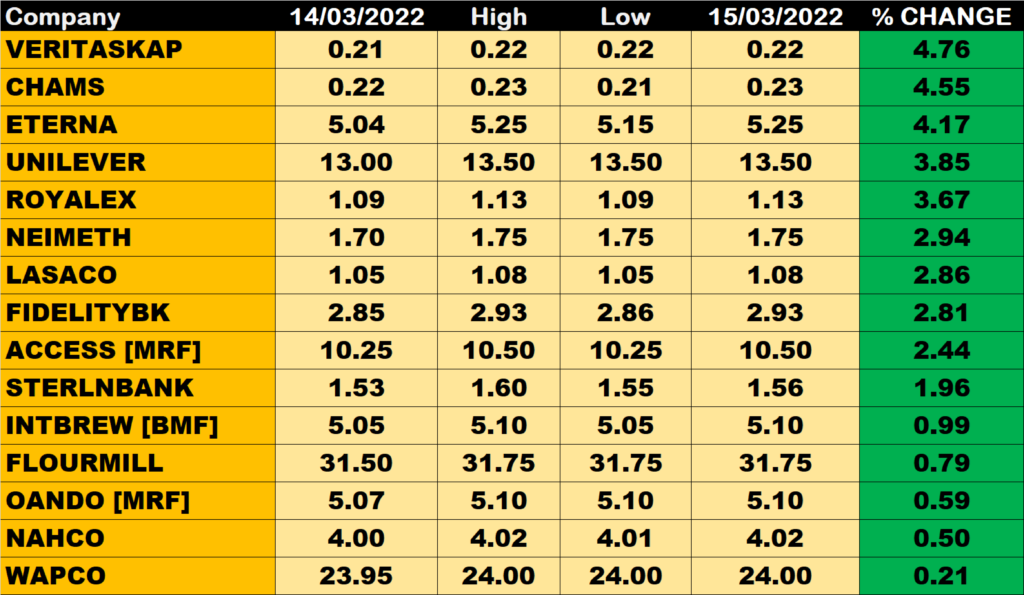 Veritas Kapital led other gainers with 4.76% growth, closing at N0.22 from N0.21it closed last session.
CHAMS PLC and Eternal Oil among other gainers also grew their share prices by 4.55% and 4.17% respectively.
Percentage Losers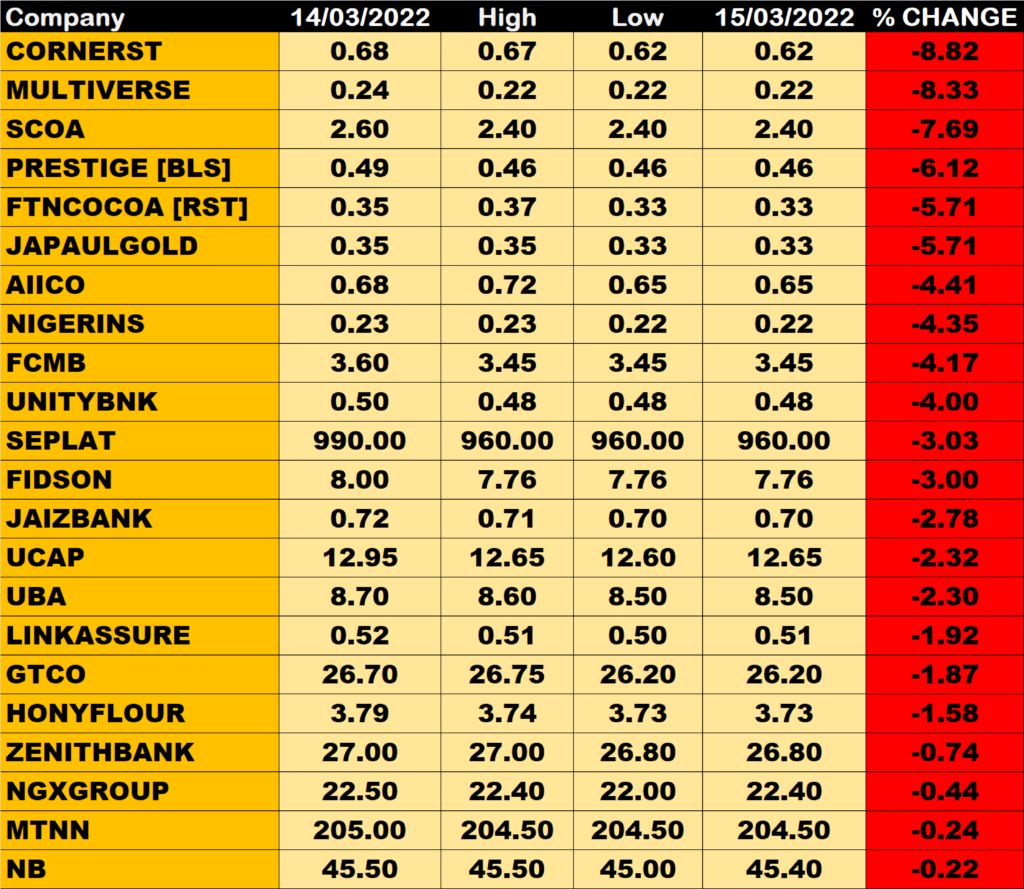 Cornerstone Insurance led other price decliners, shedding 8.82% of its share price to close at N0.62 from the previous close of N0.68.
MTN Nigeria shed 0.24%, closing the day at N204.50 from yesterday's close of N205.00, also on the red table are MULTIVERSE, SCOA and Prestige Assurance dropping their share prices by 8.33%, 7.69% and 6.12% respectively.
Volume Drivers

UBA traded about 23.4 million units of its shares in 279 deals, valued at N200 million.
Access Bank traded about 10.4 million units of its shares in 158 deals, valued at N108.9 million.
FBNH traded about 10 million units of its shares in 145 deals, valued at N117.6 million.
Source: Stock market dips by 0.19% as MTN, others shed weight – StocksWatch (stocksng.com)