The Nigerian stock market on Wednesday admitted the Bear, halting four straight days of gains as the All Share Index dropped by 0.76% to close at 70,042.28 points from the previous close of 70,581.76 points.
The Market Capitalisation declined by 0.77% to close at N38.481 trillion from the previous close of N38.778 trillion, thereby shedding N297 billion.

An aggregate of 525.8 million units of shares were traded in 8,396 deals, valued at N6 billion.
The Market Breadth close negative as 26 equities appreciated in their share prices against 28 equities that declined in their share prices.
Percentage Gainers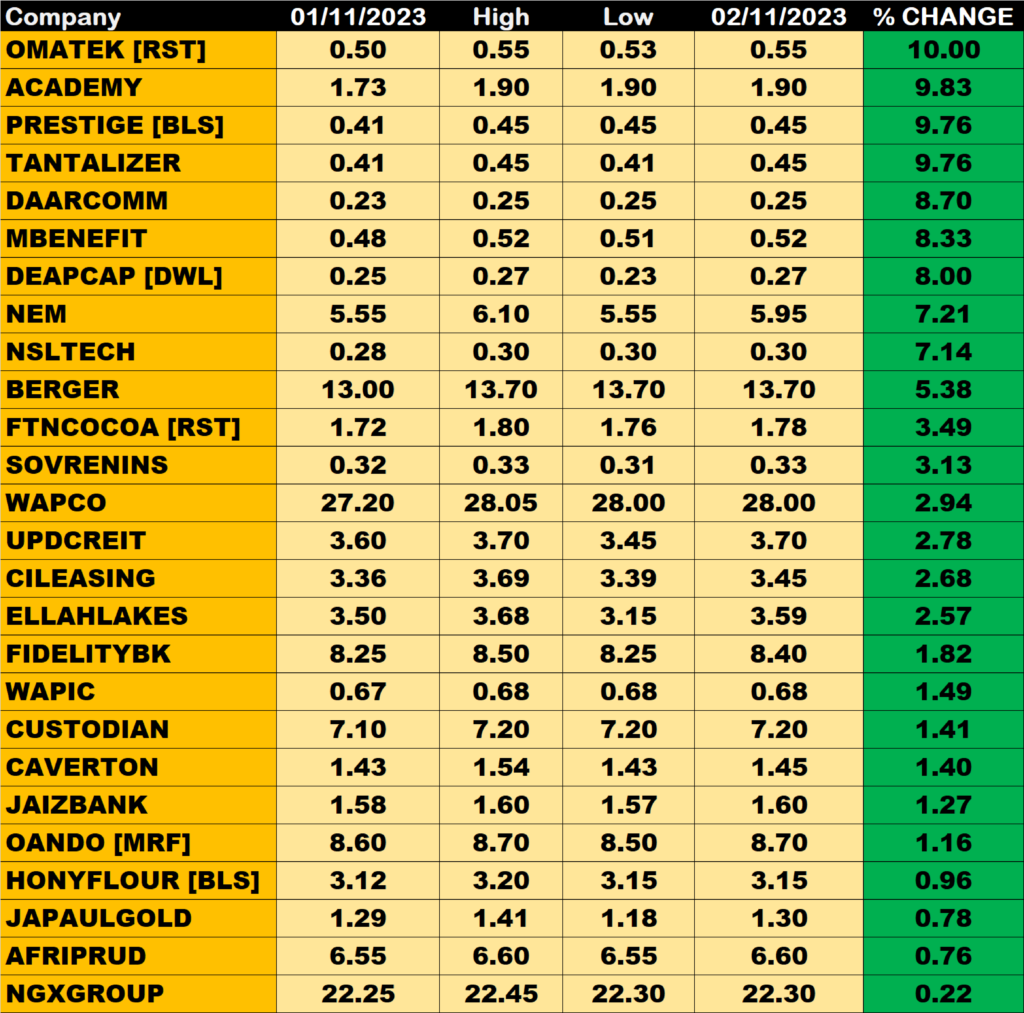 OMATEK led other gainers with 10.00% growth, closing at N0.55 from the previous close of N0.50.
Academy Press, Prestige Assurance and Tantalizer among other gainers also grew their share prices by 9.83%, 9.76% and 9.76% respectively.
Percentage Losers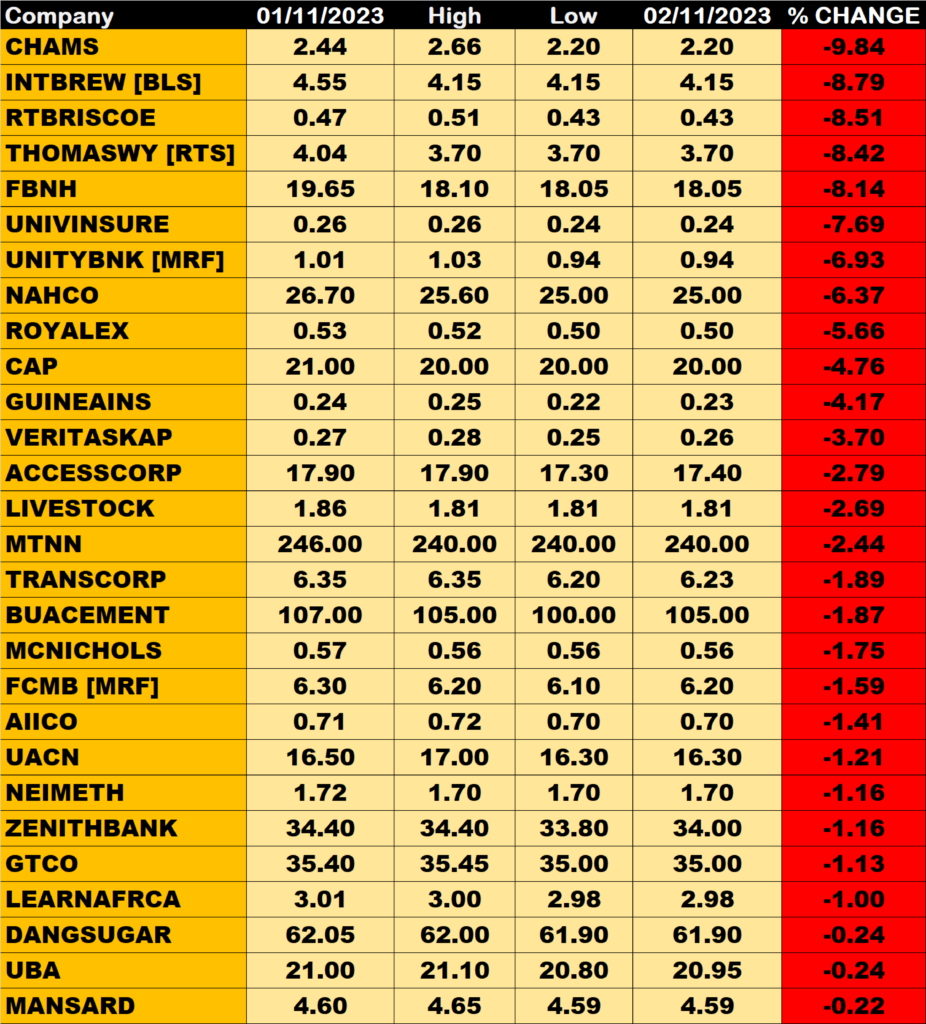 CHAMS led other price decliners as it shed 9.87% of its share price, closing at N2.20 from the previous close of N2.24.
International Breweries and RTBRISCOE among other price decliners also shed their share prices by 8.79% and 8.51% respectively.
Volume Drivers
JAPAULGOLD traded about 92 million units of its shares in 485 deals, valued at N125 million.
Fidelity Bank traded 67 million units of its shares in 347 deals valued at N557 million.
UBA traded about 46 million units of its shares in 535 deals, valued at N971 million.
Source: Stock market halts 4day rally, closes lower by 0.76% – StocksWatch (stocksng.com)