The Nigerian stock market last week closed lower, occasioned by profit taking in 26 stocks. Although there was a marginal growth in MTN Nigeria, yet it was not strong enough to keep the NGXASI afloat.
The All Share Index was down by 0.53% week on week to close at 51,557.41 points from 51,829.57 points recorded previously.
Market capitalization declined also by 0.50% to settle at N27.803 trillion from N27.942 trillion in the week before.
An aggregate of 822 million units of shares were traded in 20,643 deals, valued at N10.366 billion.
The market breadth closed positive as 31 stocks gained against 26 stocks that declined in their share prices.
TOP 10 GAINERS
Academy Press led other gainers in the course of last week with 48.82% growth, closing at N1.89 from the previous close of N1.27.
UPDC, LEARN AFRICA, CAVERTON and JOHNHOLT grew their share prices by 20.39%, 11.11%, 9.91% and 9.76% respectively.
Other among the top 10 gainers include: NEIMETH (9.40%), Ikeja Hotel (9.09%), Unity Bank (8.89)%, Livestock Feeds (7.81%) and NAHCO (7.75%) respectively.
TOP 10 LOSERS
RT Briscoe led other price decliners, shedding 22.73% of its share price to close at N0.34 from the previous close of N0.44.
International Breweries, MRS, CONOIL and Union Bank of Nigeria shed 14.29%, 13.48%, 11.27% and 10.00% respectively.
Other price decliners include: NEM Insurance (-9.21%), University Press (-8.91%), FBNH (-8.62%), Cornerstone (-8.00%) and FCMB (-7.51%) respectively.

GAINERS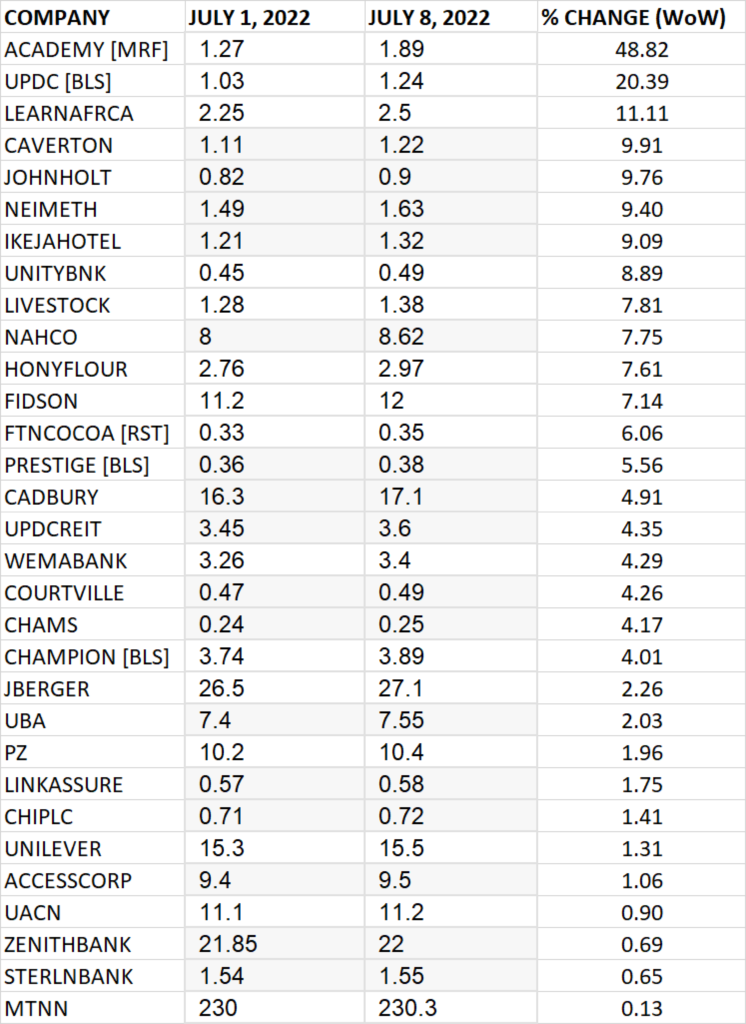 LOSERS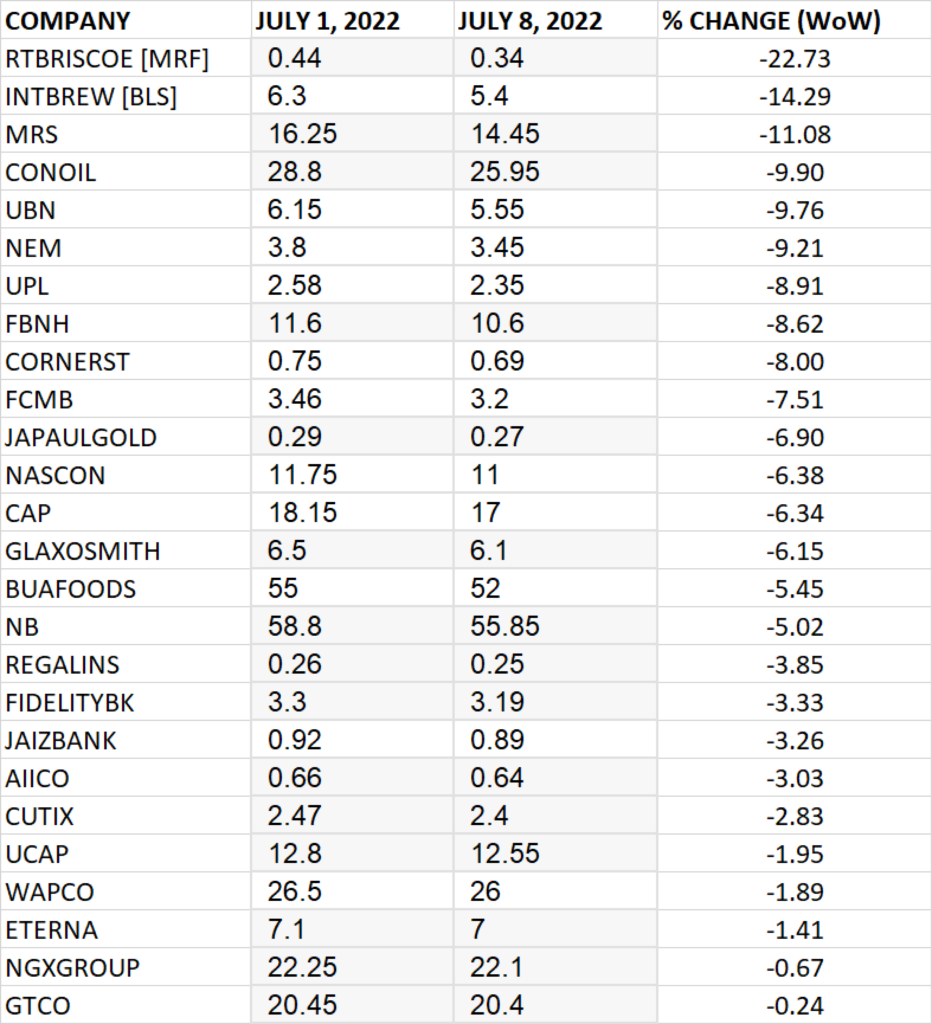 Source: Stock market returns -0.53% WtD, amidst sell offs and buy interests – StocksWatch (stocksng.com)