Trading on the floor of the Nigerian Exchange last week last week closed on a bullish note, driven by growth in the share price of Airtel Africa by 20.20% to N1767 from N1470.
The All Share Index and Market capitalization grew by 2.09% to settle at 54,085.30 points and N29.158 trillion respectively.

An aggregate of 1.84 billion units of shares were traded in 27,273 deals, valued at N27.286 billion.
The market breadth closed negative as 23 stocks gained against 54 stocks that declined in their share prices.
TOP 10 GAINERS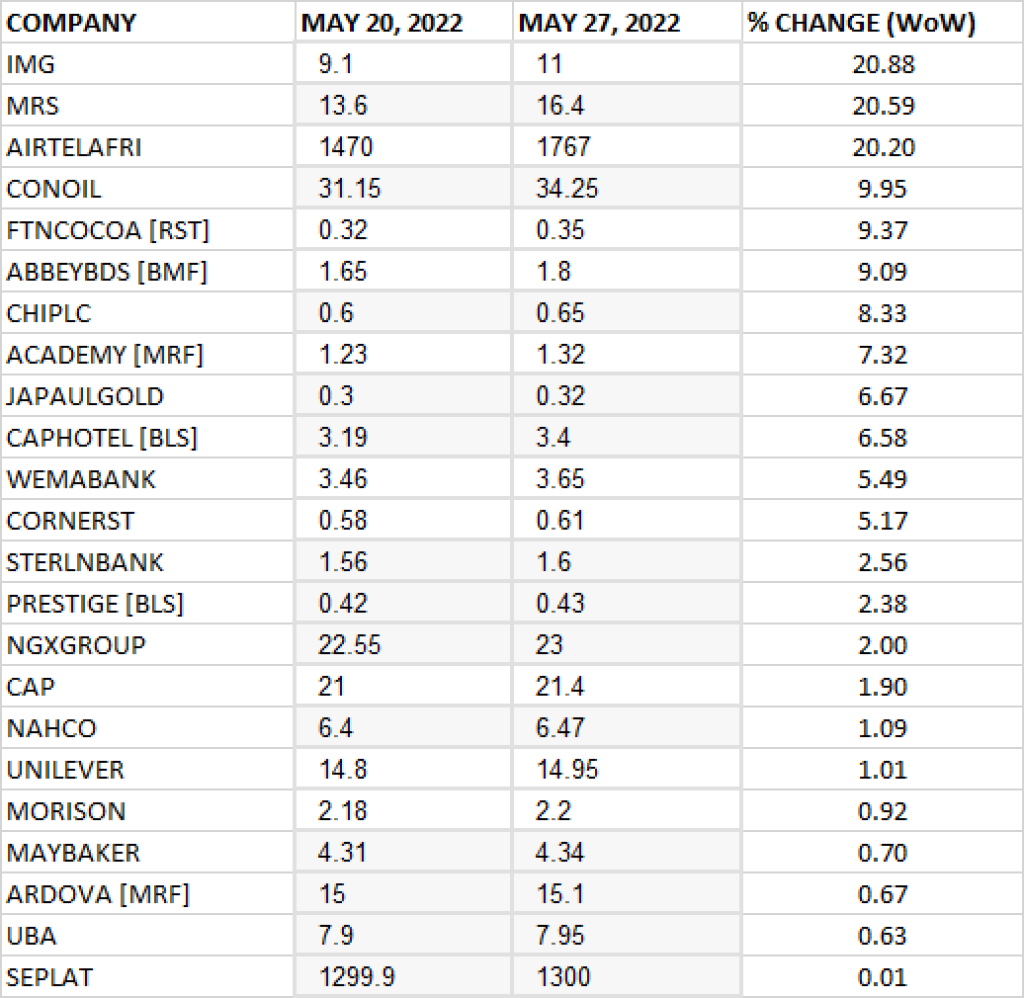 Industrial & Medical Gases Plc led other gainers in the course of last week with 20.88% growth, closing at N11 from the previous close of N9.1.
MRS, Airtel, Conoil and FTN Cocoa grew their share prices by 20.59%, 20.20%, 9.95%and 9.37% respectively.
Other top 10 gainers include: Abbey Mortgage Bank (9.09%), Consolidated Hallmark Insurance (8.33%), Academy Press (7.32%), Japaul Gold (6.67%) and Capital Hotel (6.58%) respectively.
TOP 10 LOSERS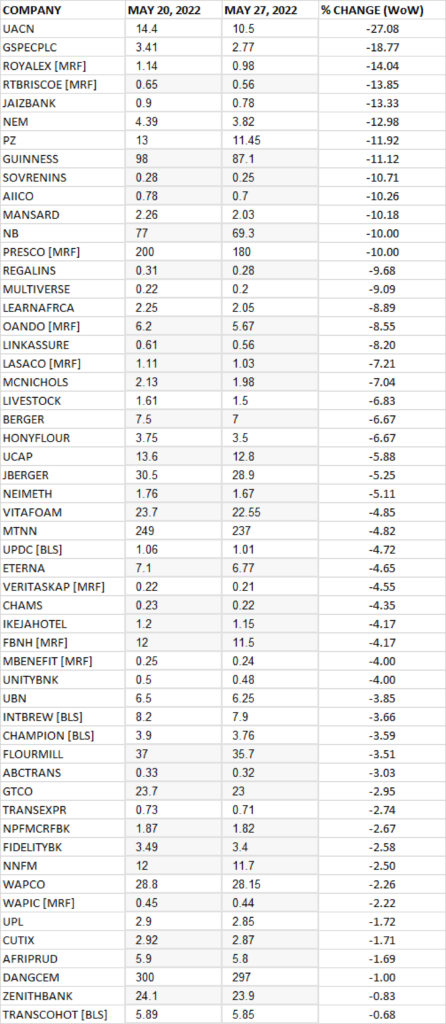 UACN led other price decliners, shedding 27.08% of its share price to close at N10.05 from the previous close of N14.40.
Global Spectrum Energy Plc, Royal Exchange, RT Briscoe and Jaiz Bank shed their share prices by 18.77%, 14.04%, 13.85% and 13.33% respectively.
Other price decliners include: CHAMS (-12.98%), PZ (-11.92%), Guinness (-11.12%), Sovereign Trust Insurance (-10.71%) and AIICO Insurance (-10.26%) respectively.
Source: Stock market returns 2.09% WtD amidst profit taking – StocksWatch (stocksng.com)